Zintegrowane systemy Lenovo ThinkAgile zaprojektowano z myślą o skalowalności, bezpieczeństwie, a także łatwości wdrożenia. Na portfolio ThinkAgile składają się rozwiązania obejmujące infrastrukturę hiperkonwergentną Nutanix, Vmware vSAN oraz rozwiązanie hybrydowej chmury Microsoft Azure Stack.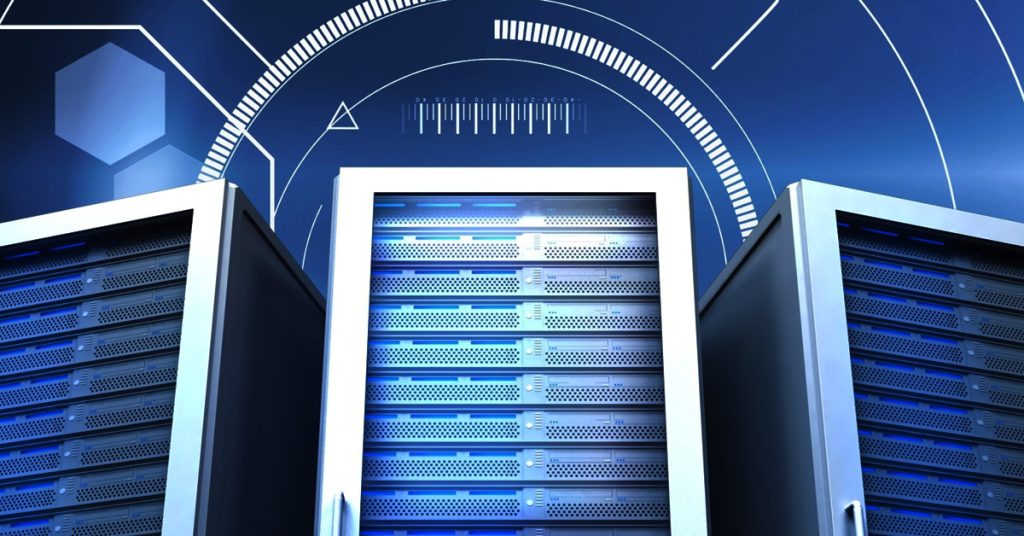 Systemy Lenovo ThinkAgile składają się z takich elementów jak: usługi Lenovo Services, a także urządzenia ThinkSystem (serwery, sieci, pamięć masowa). Ich uzupełnieniem jest oprogramowanie dostawców: Nutanix, Vmware lub Microsoft (w zależności od potrzeb klientów). Tym samym każda z serii doskonale wpisuje się w centra danych różnej wielkości, eliminując złożoność, wysokie koszty oraz trudności w utrzymaniu, jakie są domeną tradycyjnej infrastruktury.
Każdy system Lenovo ThinkAgile to kompleksowe rozwiązanie łączące w sobie moc obliczeniową, pamięć masową, oprogramowanie – w tym wirtualizację, a także funkcje sieciowe. Dostawcy oprogramowania oraz Lenovo, biorąc na siebie odpowiedzialność za integrację wszystkich komponentów, oferują kompletne rozwiązania zdecydowanie upraszczające wdrożenie i bieżące użytkowanie.
Jeden system – pełna elastyczność
Dodatkowym atutem systemów Lenovo ThinkAgile jest to, że ich zastosowanie wyklucza możliwość wystąpienia niekompatybilności poszczególnych elementów, ponieważ były projektowane i testowane przez Lenovo we współpracy z partnerami. Inaczej sprawy przedstawiają się w centrach danych składających się z różnych serwerów, pamięci masowych, a także systemów operacyjnych pochodzących od różnych dostawców. Gwarancja kompatybilności wszystkich składników w tak zróżnicowanym środowisku nie jest już tak oczywista.
Wraz z produktem klienci otrzymują wsparcie techniczne, którego pierwszy etap rozpoczyna się jeszcze przed wdrożeniem rozwiązania. Dotyczy ono dopasowania wielkości systemu do środowiska, w którym będzie funkcjonować. Zapewni to nie tylko optymalną pracę, ale również zagwarantuje utrzymanie systemu na właściwym poziomie. Dodatkowo, na etapie użytkowania, wsparcie Lenovo świadczone jest kompleksowo, bez podziału na komponenty sprzętowe i programowe. Stanowi to ogromną wartość z punktu widzenia użytkownika, choćby ze względu na kwestie serwisowe.
Lenovo ThinkAgile HX dla Nutanix
Seria Lenovo ThinkAgile HX łączy platformę serwerową Lenovo z wiodącym w branży oprogramowaniem hiperkonwergentnym Nutanix. Rozwiązanie dostarczane jest po wstępnej konfiguracji, zintegrowane, a także przetestowane. Zapewnia wyjątkową niezawodność, bezpieczeństwo oraz skalowalność.
Lenovo ThinkAgile HX konsoliduje oprogramowanie obliczeniowe, magazynujące oraz wirtualizacyjne. Radykalnie upraszcza zarządzanie centrum danych, oszczędza czas administratorów, a w rezultacie zmniejsza całkowite koszty posiadania.
Doskonale sprawdza się w przypadku różnego typu obciążeń zwirtualizowanych, w tym do poczty e-mail, jako platforma druku, analityki, a także baz danych. Różne konfiguracje umożliwiają wybór rozwiązania najlepiej wpisującego się w potrzeby firm każdej wielkości.
ThinkAgile HX 1000
ThinkAgile HX 2000
ThinkAgile HX 3000
ThinkAgile HX 5000 i HX 7000
Lenovo ThinkAgile VX dla VMware vSAN
Seria ThinkAgile VX integruje sprzęt Lenovo z technologią VMware vSAN. Zapewnia prostotę obsługi będącej domeną chmury publicznej w środowisku chmury prywatnej lub hybrydowej.
Rozwiązania są wstępnie skonfigurowane, przetestowane, a także zoptymalizowane, by w jak najprostszy sposób umożliwić wprowadzenie nowego środowiska hiperkonwergentnego. Dodatkowo seria VX w prosty i szybki sposób integruje się z istniejącym środowiskiem Vmware.
Rozwiązania VX zaprojektowane są dla firm każdej wielkości. Doskonale sprawdzają się w przypadku małych biur/oddziałów firm, sklepów detalicznych, a także mogą być wykorzystywane przy wdrożeniach VDI i aplikacji dla przedsiębiorstw. Oferowane są w trzech wersjach odznaczających się pełną elastycznością konfiguracji. Systemy ThinkAgile serii VX dostępne są jako model all-flash, a także hybrydowe.
ThinkAgile VX 1000
ThinkAgile VX 2000
ThinkAgile VX 3000
ThinkAgile VX 5000 i 7000
Lenovo ThinkAgile SX dla Microsoft Azure Stack
Rozwiązanie Lenovo ThinkAgile SX dla Microsoft Azure Stack opiera się na wysoce niezawodnej infrastrukturze serwerowej Lenovo oraz usłudze Microsoft Azure Stack. Jest zoptymalizowane pod kątem niezawodnej, wydajnej, a także bezpiecznej infrastruktury definiowanej programowo.
Doskonale sprawdza się w takich zastosowaniach jak dostarczanie usług chmury Azure z własnego bezpiecznego centrum danych, szybki rozwój i integracja aplikacji za pomocą lokalnych narzędzi, ujednolicenie tworzenia aplikacji w całym środowisku chmury hybrydowej, a także łatwe przenoszenie danych w chmurach prywatnych i publicznych.