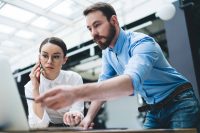 About Nomacom
SAFETY
Our priority is to create a safe, comfortable and reliable work environment for our customers.
Striving to achieve the best quality of services we provide and the highest performance of solutions we offer, we precede each implementation with a thorough analysis of customer needs to be able to define the most functional product which would benefit to the fullest from the company's business potential and ensure efficiency of its internal processes.
We provide a full range of services – from implementation consulting and advice through delivery and implementation of the whole solution to support and maintenance service at the operation stage.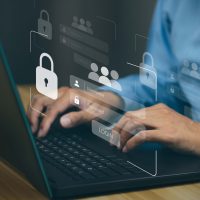 EXPERIENCE
A key asset of our company is our team of highly qualified experts whose skills enable a smooth accomplishment of fixed goals, flexibility in action and out-of-the-box approach to each project. Thanks to them, we can offer you the best possible solutions tailored to the business line of your company in terms of both advanced technologies and diversity of configurations.
The experience our experts have gained while carrying out complex IT projects in companies and organizations from the banking, medical, logistic, manufacturing and public sector has brought us our customers' trust and enabled us to build long-term business relationships with them.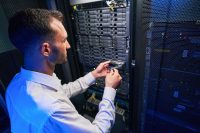 PROFESSIONALISM
We cooperate with a lot of renowned manufacturers such as HP, Lenovo, Dell, Samsung, Cisco, Epson, Microsoft, Zebra, Motorola.
A regular participation in the training sessions organized by them provides us with access to state-of-the-art technologies and one-of-a-kind know-how of experts representative of the expanding industry.
As a result, we can adapt our offer to the evolving market trends and customer needs and, at the same time, offer professional tools which make use of the opportunities provided by operation areas underestimated so far.