Uninterruptible power supply systems
Uninterruptible power supply systems (UPS) are a critical element of IT infrastructure, responsible for the uninterrupted work of servers and other devices in the event of a fault resulting from power cuts. The role of a UPS is to maintain the voltage even for several dozen hours – depending on the accumulator battery capacity.
We offer our customers professional devices of the leading producers, which are characterized by infallibility, high energy efficiency and perfect voltage stabilization. Depending on the application, we offer power supplies for PCs, network devices and servers, internet communication tools, DTP closed-circuit television systems, peripheral and fiscal devices and data processing centers.
Before you decide to purchase, we will recommend you the best solutions considering such parameters as the time of battery back-up, total power efficiency, system location, estimated number of loads and the character of their work, scalability and the way of management.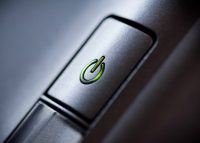 We offer the following solutions:
Find out more: