IT systems security
Due to the number and weight of data and other information being sent, the business network must be guaranteed the highest possible level of security and operational reliability. Negligence in this area puts the company at the risk of loss or leak of sensitive data, which may result in undermining the customers' trust and often brings serious legal consequences.
Ensuring security for IT systems is even more important at present, when business needs often require additional groups of corporate network users to be considered, including business partners or subcontractors, who should be provided with a broader access to certain data or applications. In this situation we will never have the guarantee that the computers or smartphones of the persons logging in to our systems have valid protection against malware.
Eliminating the threats coming from the outside allows us to effectively protect the internal resources of the company and at the same time ensures that it is stable and operates efficiently and effectively.
The solutions we offer are products and services of the world leaders in IT systems security. Before their implementation, we conduct a detailed analysis of the customers' needs, adjusting the relevant technology to the characteristics of given business environment.
Our offer includes advisory services and consultations as well as implementation of the tools used for IT systems security not only at the stage of modernization of IT infrastructure but also in the design phase. Upon the customer's request we conduct professional internal and external security audits, examining the susceptibility to data leaks and hacker attacks.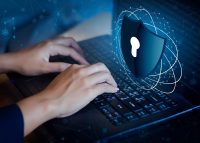 We offer the following solutions:
SOFTWARE
UTM
Find out more: